On Sunday, the renowned vegetarian crocodile Babiya at Kasaragod's Sri Anandapadmanabha Swamy temple passed away. One of the primary attractions for devotees visiting the shrine was Babiya, the 75-year-old crocodile.
The divine crocodile, according to the temple priests, spent the majority of her time in the cave and only emerged in the late afternoon. The crocodile allegedly kept watch over the cave where the Lord vanished, in accordance with local belief.
The temple said that the crocodile subsisted only on the offerings it received twice daily.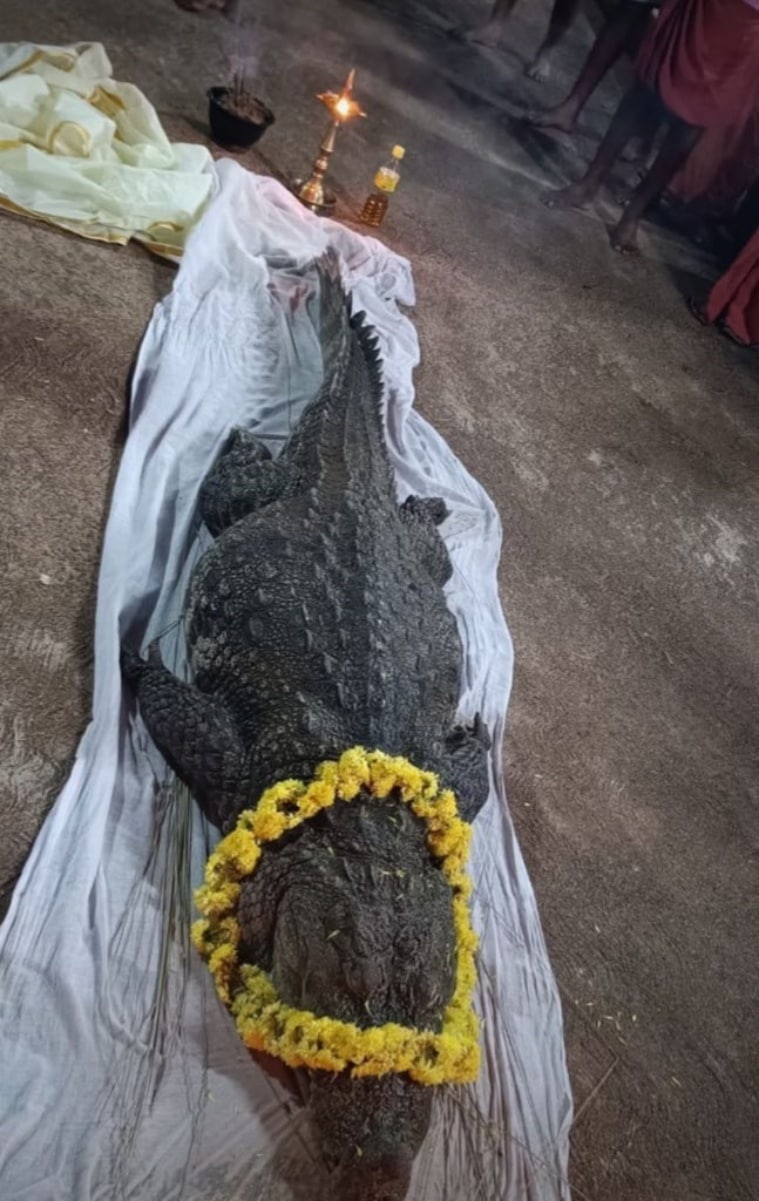 It was never reported that the creature had attacked worshipers or gotten aggressive. The crocodile reached the sanctum sanctorum steps of the temple two years ago.
Since there isn't a river or other body of water nearby, the temple has no documents that explain how the enormous reptile got to its pond. According to temple history, a British soldier killed a crocodile at the shrine in 1945, and a second crocodile soon after—later known as Babiya—emerged.
After learning of its demise, Union Minister Shobha Karandlaje tweeted, "Babiya, the god's own crocodile of Sri Ananthapura Lake temple has reached Vishnu Padam. The divine crocodile lived in the temple's lake for over 70 years by eating the rice & jaggery prasadam of Sri Ananthapadmanabha Swamy & guarded the temple.''