Bhumi Pednekar Hot Photoshoot in Black Dress
Bhumi Pednekar has consistently proven her acting prowess across a variety of roles in her films. Her versatility is such that she can seamlessly immerse herself in any character. With each role, she keeps audiences excited and engaged. However, lately, her striking looks have also been generating a lot of buzz. From initially portraying an overweight girl to now competing with every actress with her perfect figure, Bhumi's journey is awe-inspiring.
Bhumi Pednekar Charms with Her Beauty
Fans eagerly await glimpses of Bhumi's striking looks. The actress remains connected with her fans not only through her films but also through her presence on social media.
View this post on Instagram

Her Instagram page often showcases her sizzling appearances. Once again, Bhumi has cast her enchantment, this time with a new photoshoot, displaying her unique style.
Bhumi Pednekar Stuns in the Latest Photoshoot
In these photos, Bhumi is seen donning a black dress with a thigh-high slit and a one-shoulder neckline. She complements the look with a solid base, nude pink glittery lips, and pink smoky eye makeup. With her hair tied up, she strikes captivating poses, exuding confidence. Bhumi looks incredibly hot in this appearance, and her curvaceous figure has certainly caught everyone's attention.
Upcoming Projects for Bhumi Pednekar
Turning the focus to her upcoming films, Bhumi is set to appear in a film titled "Thank You For Coming." Furthermore, she has films like "Bhakshak," "The Lady Killer," and the remake of "My Wife" in her pipeline. Fans are eagerly looking forward to her diverse cinematic ventures.
BHUMI PEDNEKAR HOT PHOTOS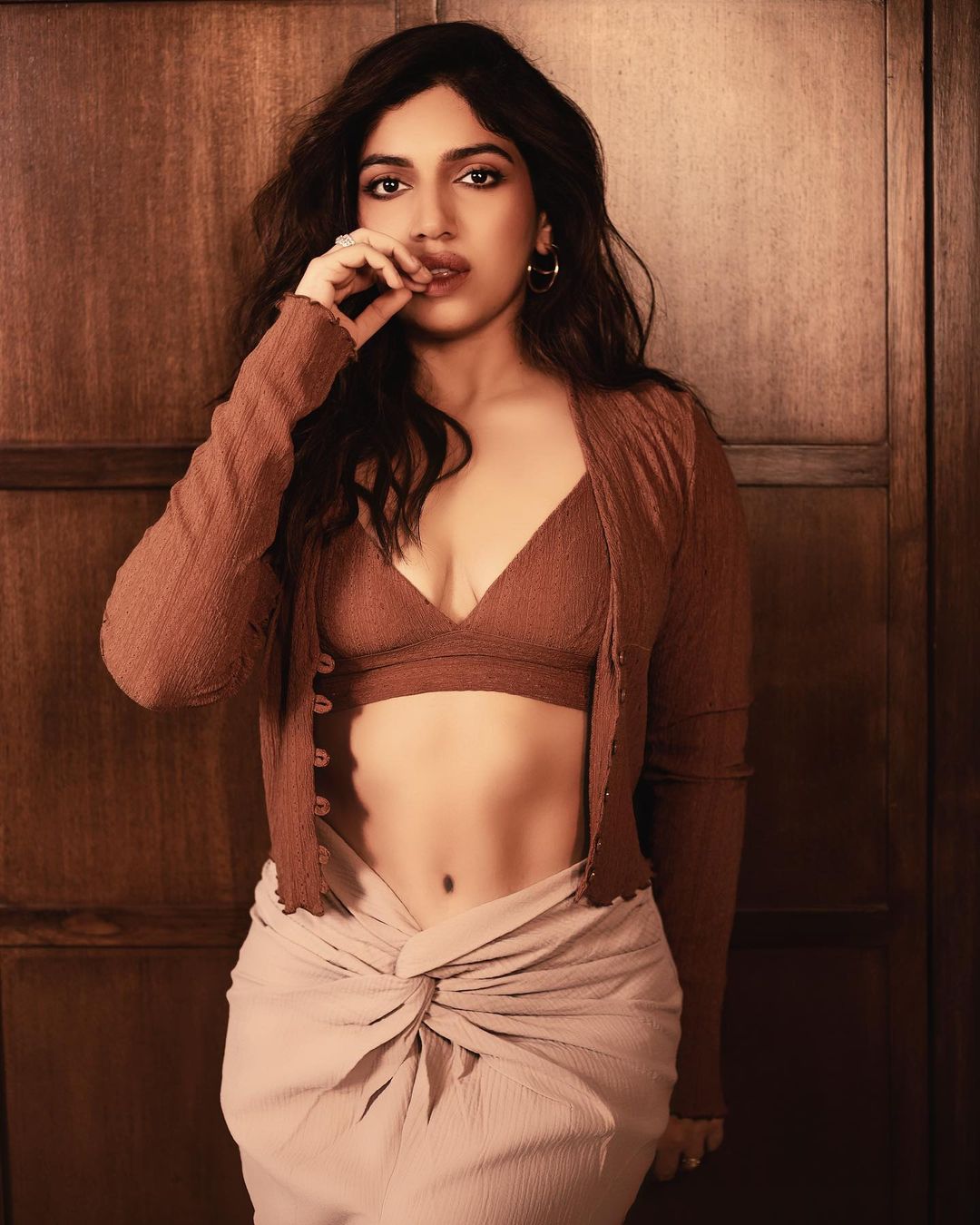 Tags :
Bhumi Hot Photos
Bhumi Pednekar
Viral